This is a great gift idea for little kids. I made these for my 5 year old cousin
For this project you will need
-pool noodles (free-$1)
-sharpie (on hand)
-exacto or pocket knife (on hand)
-craft paint(on hand)
-bottle of baby shampoo ($1-dollar tree)
-nylon bag ($1)
-travel bottles ($1)
Total cost of Project- free to $5
next cut into 3 to 4 in sections
decide what stamps you want to make
draw out with a sharpie and cut out with exacto knife
I thought it would be fun to personalize and spell out her name. Koya is her nickname.
Next for the paint
Squirt about a 2 teaspoons of paint into bottles. Fill the rest with baby shampoo. Shake Well.
Put all the Stamps in mesh laundry bag.
I also included a little bath poof that came with the bottles to clean the shower walls off with.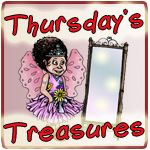 Happy Crafting!